Allen County's GIS PortalThis site provides data and services to Allen County residents, public agencies, and business professionals.
---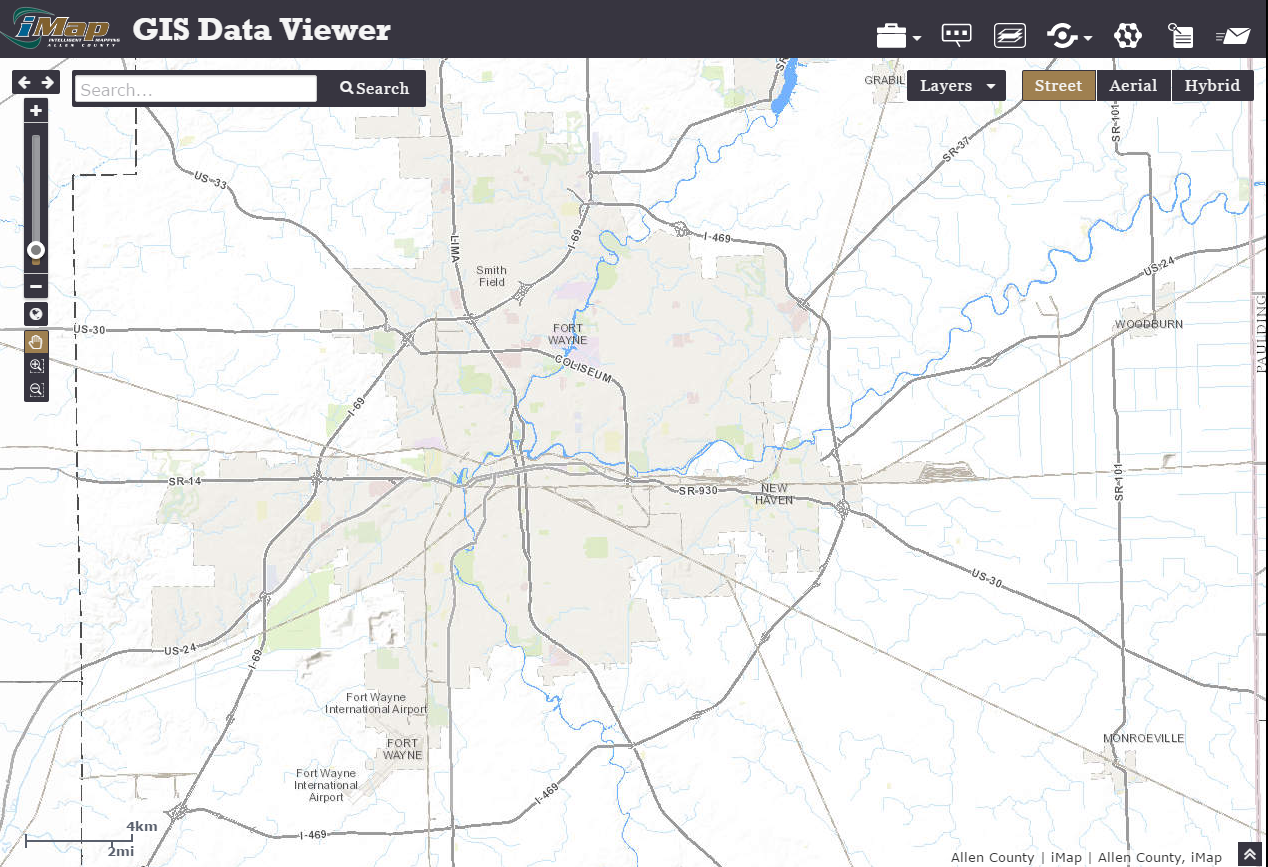 Allen County iMap Data Viewer
Access to digital maps, basic and advanced search queries, property reports, property records, and zoning information.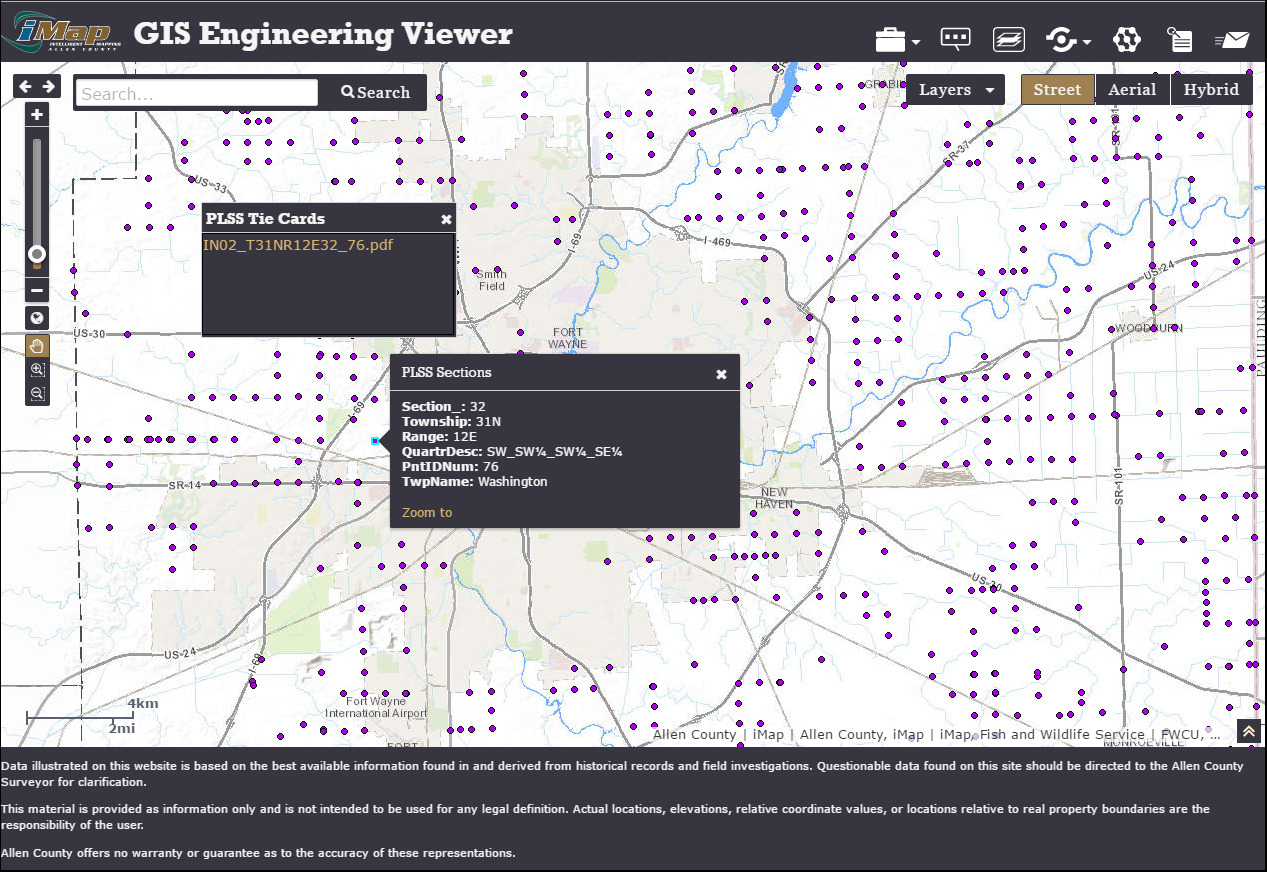 Allen County/City of Fort Wayne Engineering Viewer
The Engineering Viewer provides technical data from Allen County and the City of Fort Wayne together to serve the needs of the engineering, surveying, and property development industries.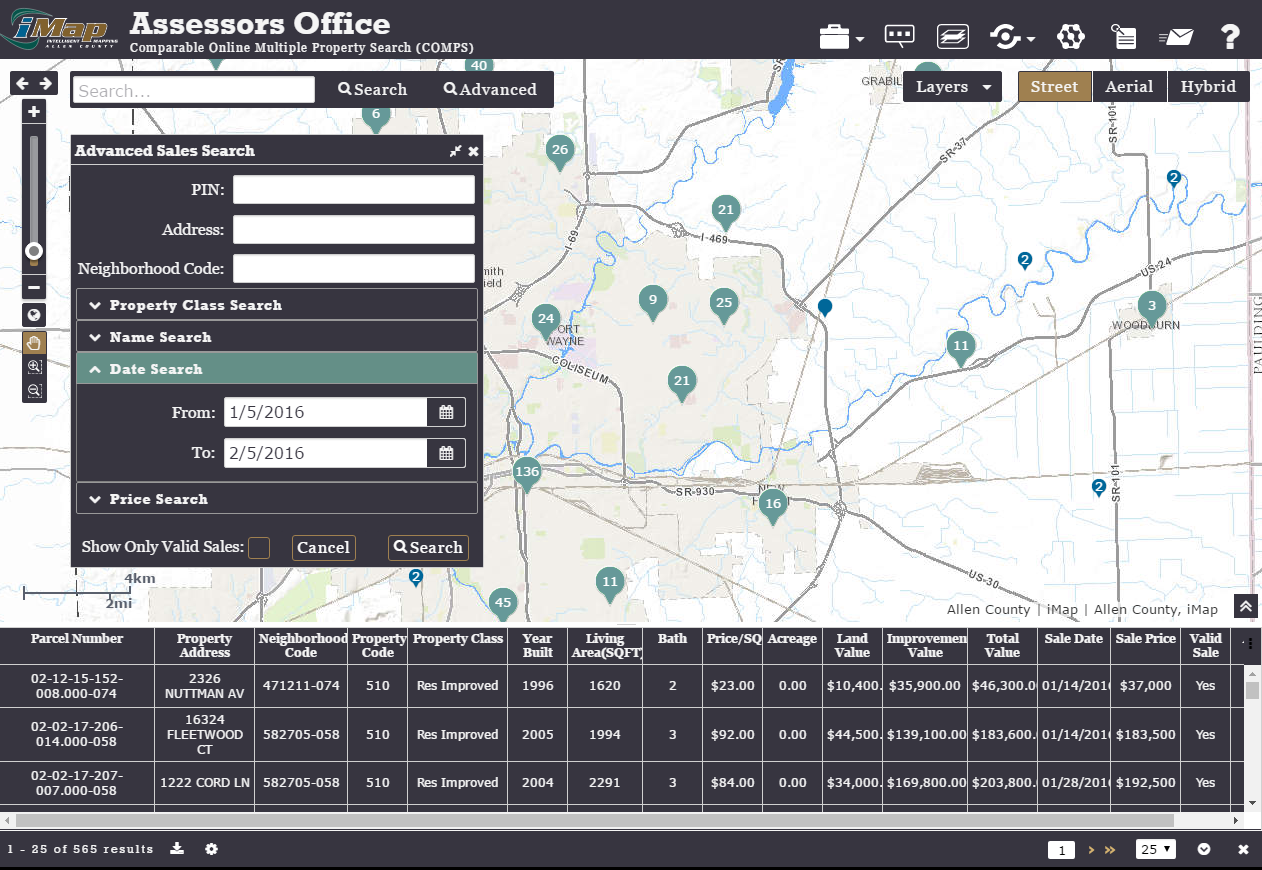 Assessor's Comparable Online Multiple Property Search (COMPS)
COMPS can display sales on a neighborhood by neighborhood basis so taxpayers know exactly how their annual adjustment was determined. It can also be used to search for sales not used in the annual "ratio" study, such as foreclosures, short sales, and sheriff's sales.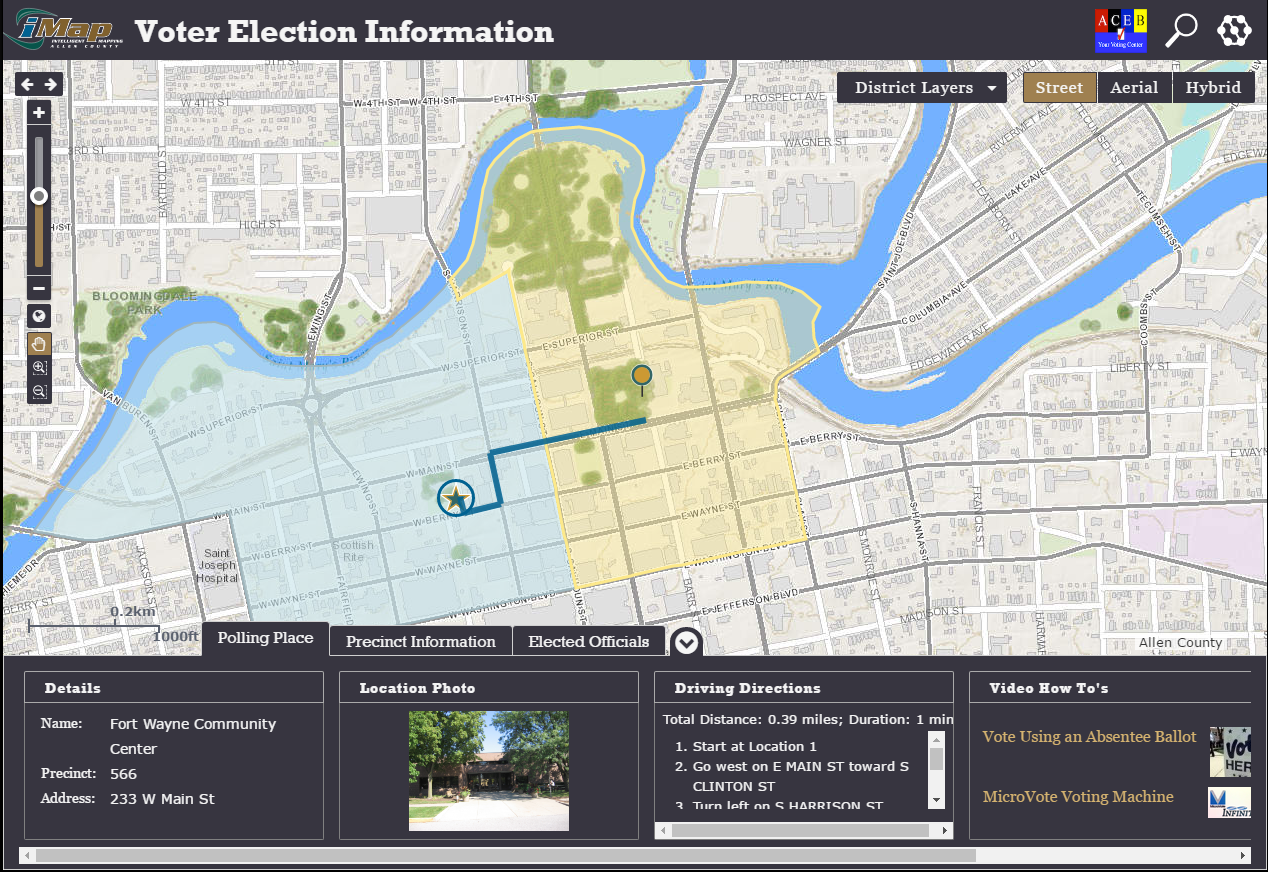 Allen County Election Board Viewer
Access to Allen County election related information, searchable by name and address, including polling locations, sample ballots and district maps.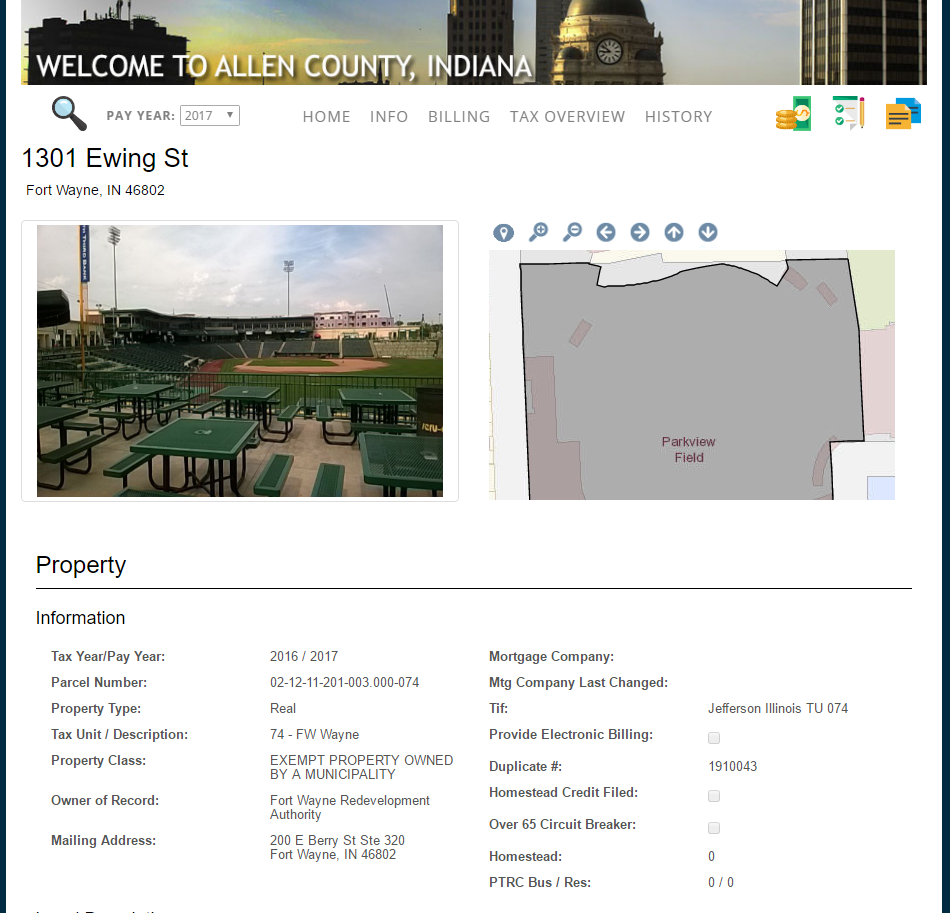 Treasurer's Public Access Tax Information
Owned and operated by Low Tax Associates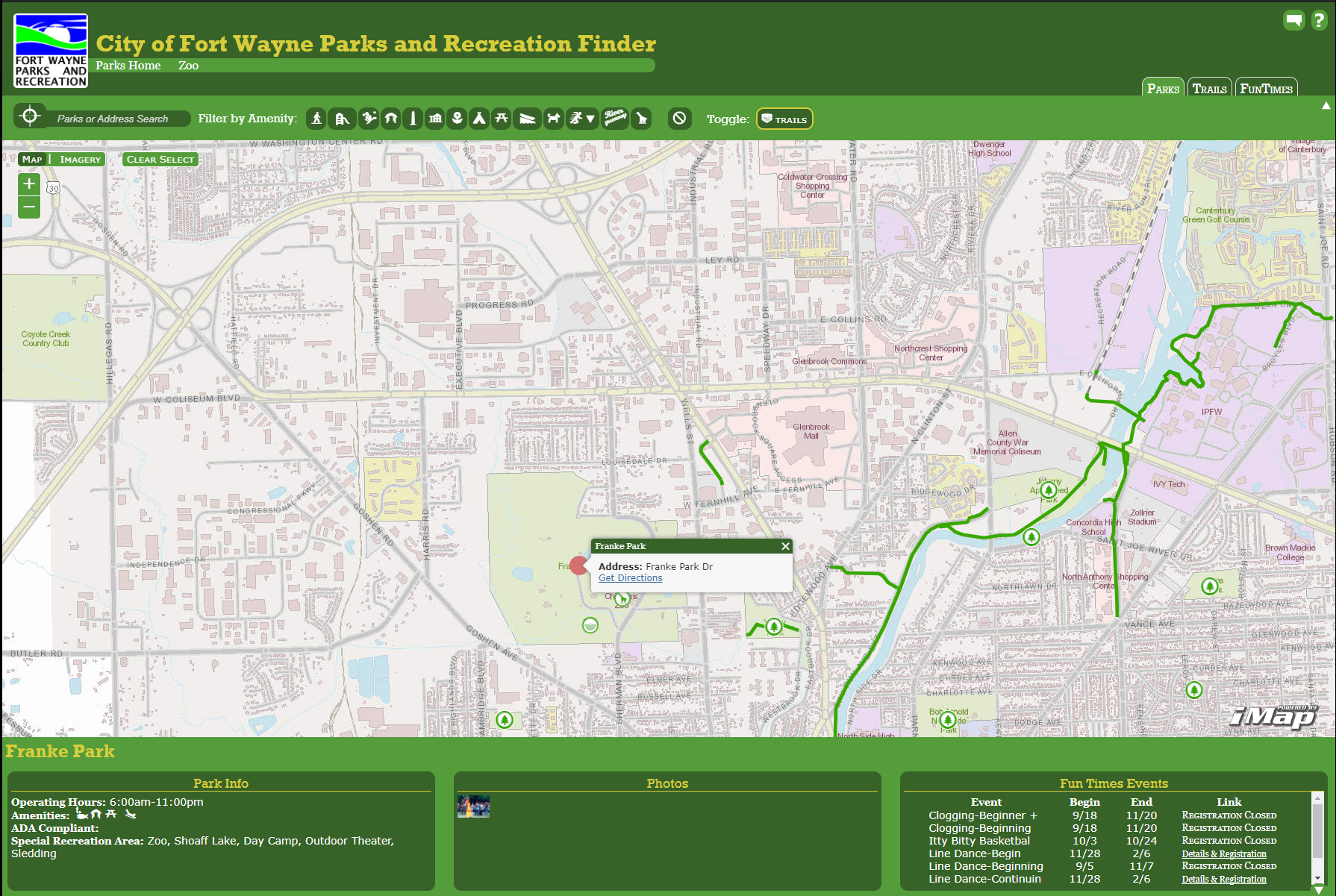 City of Fort Wayne Parks, Recreation, & Trails Finder
This comprehensive site includes the ability to search for parks, trails, and FunTimes events for the City of Fort Wayne. You can filter by amenity or event type, find parks or venues near a specific address or current location, and/or map out a route on one of our beautiful trails!